zoomurj camp
What's Happening at Temple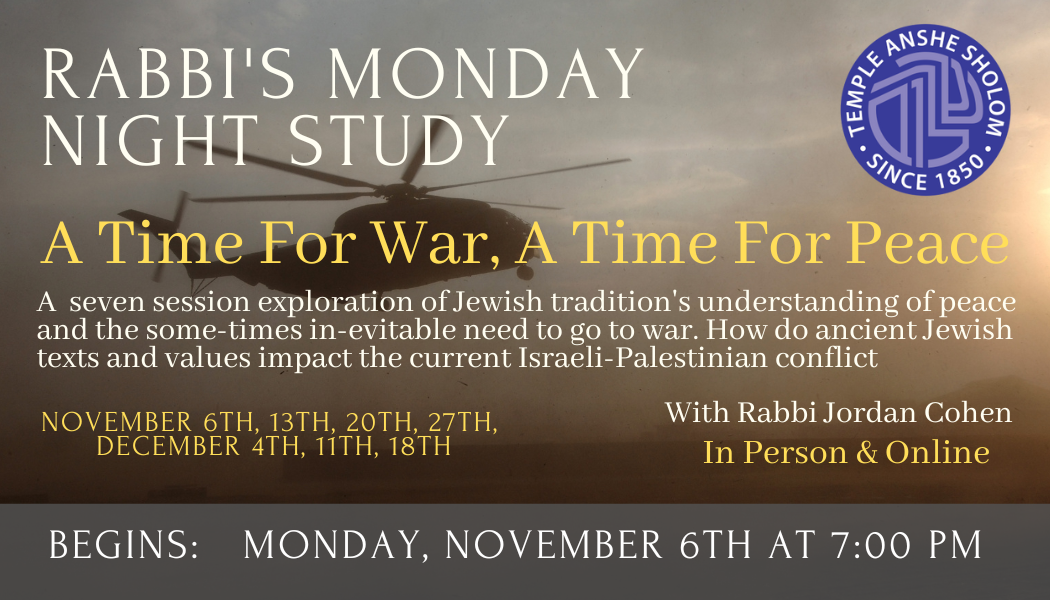 CLICK HERE TO REGISTER FOR RABBI COHEN'S MONDAY CLASS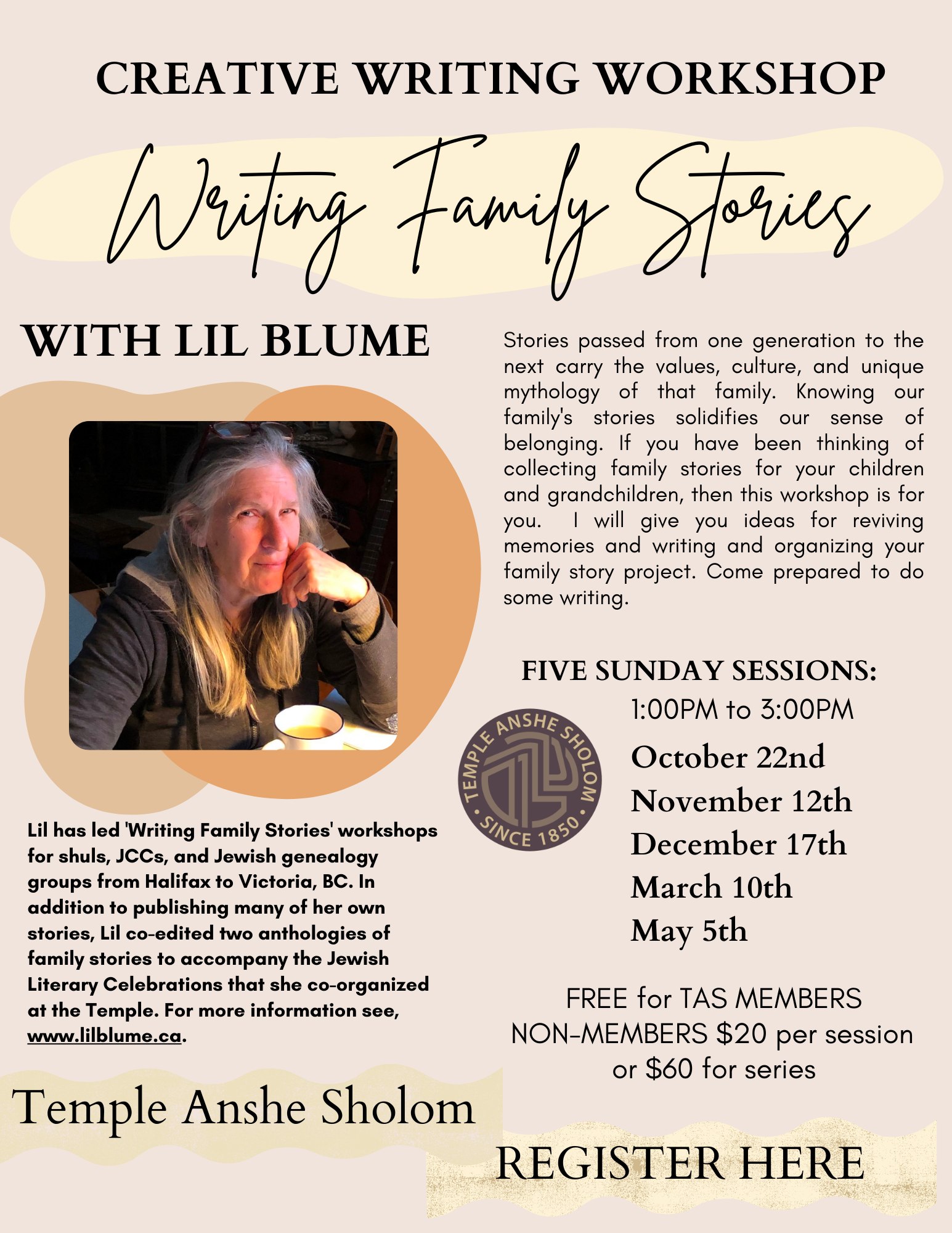 CREATIVE WRITING WORKSHOP Join Lil Blume on this journey to explore Writing Family Stories. Our 2nd session is Sunday, November 12th at 1PM. This workshop will help guide you through the process of finding the kernels of great stories in your life. Family stories can provide a legacy that inspires and transcends a lifespan. Find your own inner story with expert leadership. 
In Person
Please Join Us!
Register Today
Anshe Sholom's NEW
Introduction to Leadership at TAS
Ever wondered what it would be like to participate in a working group or serve on the Board of Trustees at TAS? In a fun and interactive afternoon, discover what's involved in leading at Temple and how you can serve in meaningful ways. Gain insights, hone your leadership skills and network.
Cost: Free to members; $50 for non-members
Light lunch and refreshments provided
Hosts: Succession Planning Working Group
Location: Temple Anshe Sholom 215 Cline Avenue North, Hamilton
Want to learn more before registering?
We're hosting an Instagram Live Q&A on the evening of Thursday, Nov 9 at 7 PM! Join us on the Temple Anshe Sholom Instagram page at that time to ask questions, and learn more about the Introduction to Leadership workshop.
Thank you to the President's Discretionary Fund for sponsoring this event.

Learn about our engaging and inclusive Jewish learning program and 
contact our Director of Religious Education, Dora-Ann Cohen Ellison.