zoomurj camp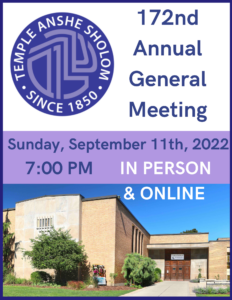 WHY SHOULD YOU ATTEND our 172nd AGM?
You will be heartened to learn about the incredible work and advancements made by your leadership over the past year and what you can look forward to this year!
You will learn about opportunities to join our many volunteer teams in an area of interest that speaks to your heart!
You will meet our many new members and long time members and learn how we are growing the future of Judaism in the heart of Hamilton.
GOING FOR GREEN KITCHEN APPEAL
JOIN THIS COMMEMORATIVE CAMPAIGN TO RENEW OUR KITCHEN FOR YEARS TO COME
We are enjoying our special summer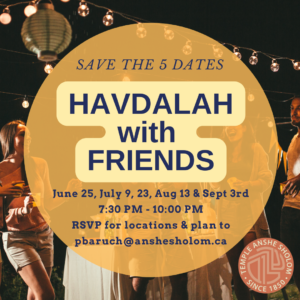 gatherings hosted by our members! Join us for
HAVDALAH with FRIENDS
Save the dates for these fun backyard parties, featuring great music, warm conversation and the opportunities to meet new and old friends. We've got locations that will delight you such as:
JUNE 25th ~ Mountain View, Flamborough
JULY 9th ~ Country Farm, Brantford
JULY 23rd ~ Poolside Retreat, Ancaster
AUGUST 13th ~ Garden Paradise, Dundas
SEPTEMBER 3rd ~ Twinkle Light Terrace, Dundas
To RSVP and get directions & plans, email our program director: