zoomurj camp
NEXT GENERATION BREAKFAST CLUB
NEXT GENERATION Breakfast Club is a presentation of the skills, passions and expertise of the NEXT GENERATION of youth who came to age on our Temple Anshe Sholom Bimah. We are so proud of you! Please join us to learn what amazing things these young people are up to.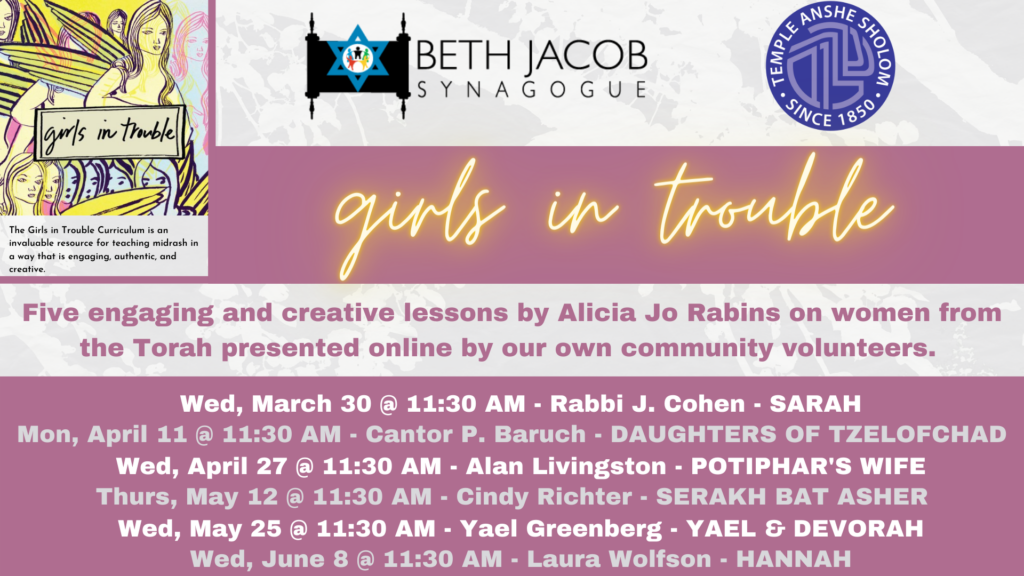 Just one more session in this wonderful series with teachers from Beth Jacob and Temple Anshe Sholom. Our concluding class is Wednesday, June 8th at 11:30 AM with Laura Wolfson.
Join this class by clicking on the flyer above or Register below.
(or on the flyer)