zoomurj camp

TRIVIA NIGHT OUT!
A fun social night out! Get your favourite people together for a night of Trivia and laid back fun hanging out. Don't bother booking a babysitter…we've got you covered. Adult Trivia in the Mandell Auditorium and Youth Activities downstairs in the Youth Lounge and Classroom. Book your spot now for just $5 per Adult. This evening is hosted by Cantor Paula & Dora-Ann.
This Trivia Night is 90s Themed…so study up!
2nd Night Passover Seder
______________________
THANK YOU TO ALL WHO REGISTERED FOR TEMPLE ANSHE SHOLOM'S SECOND ANNUAL COMMUNITY SEDER. TICKETS ARE SOLD OUT. SEE YOU ON THURSDAY, APRIL 6 AT 6:30 PM
HOSTED BY CANTOR PAULA BARUCH AND RALPH BENMURGUI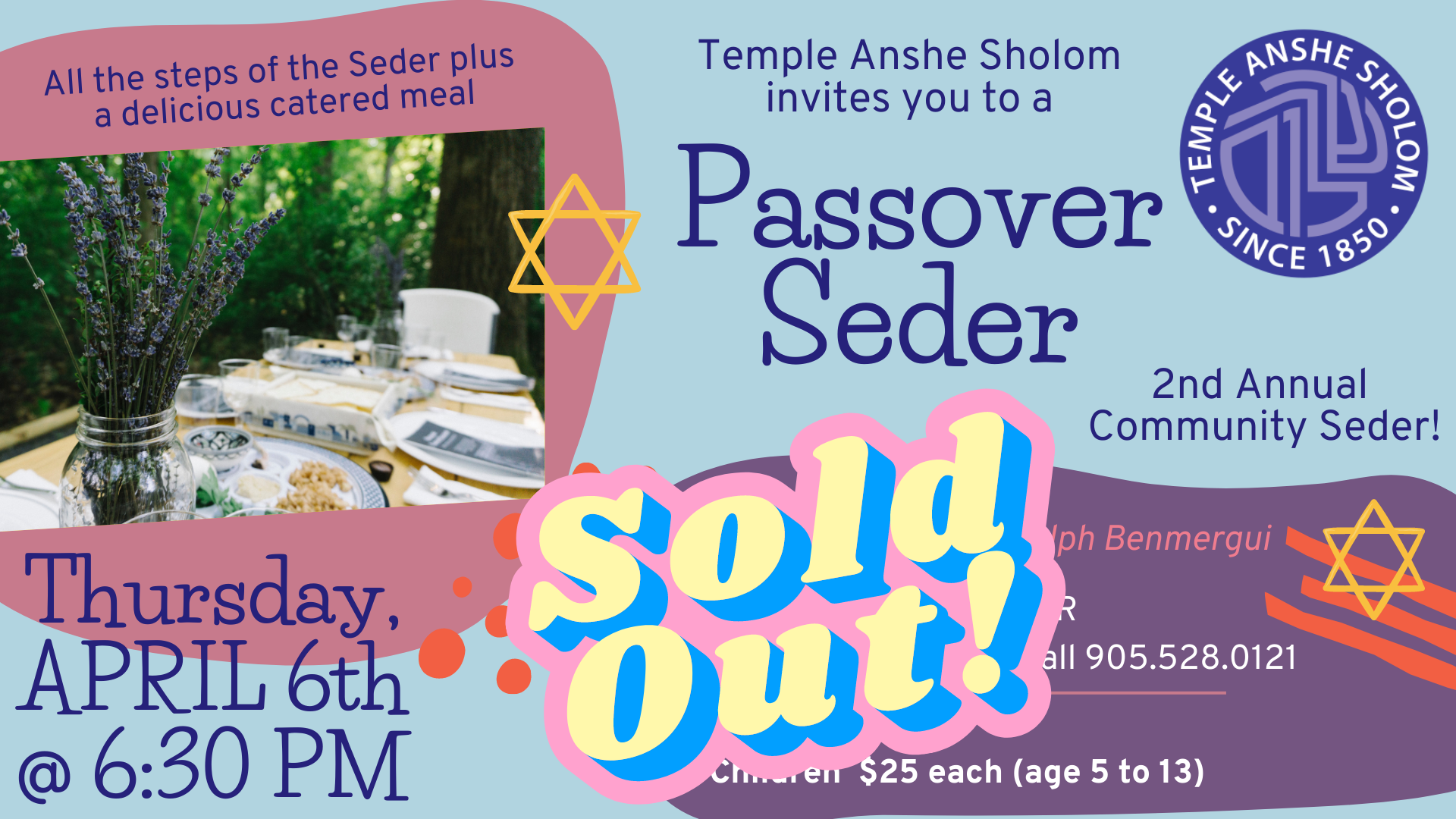 Coming Soon: NEXT GENERATION Breakfast Club
____________________
Isn't it truly amazing what our grown children are accomplishing? NEXT GENERATION Breakfast Club is hosted by MISHA APEL and this spring features members names you will remember studying and working in LAW, ENVIRONMENTAL BIOLOGY IN ISRAEL, EDUCATION, and MEDICINE. This most uplifting online experience is beginning Sunday, April 16th at 11AM and continuing for four sessions.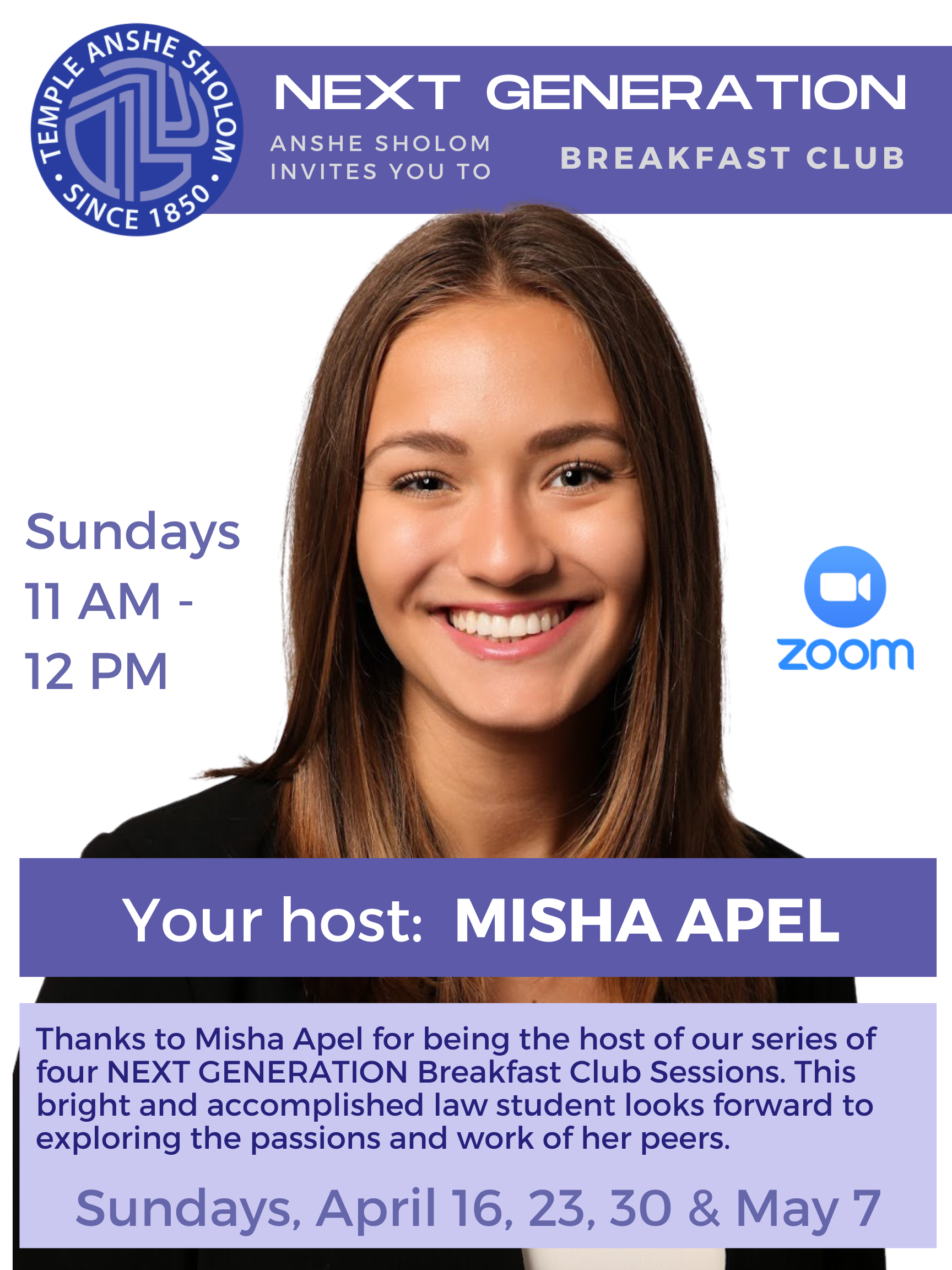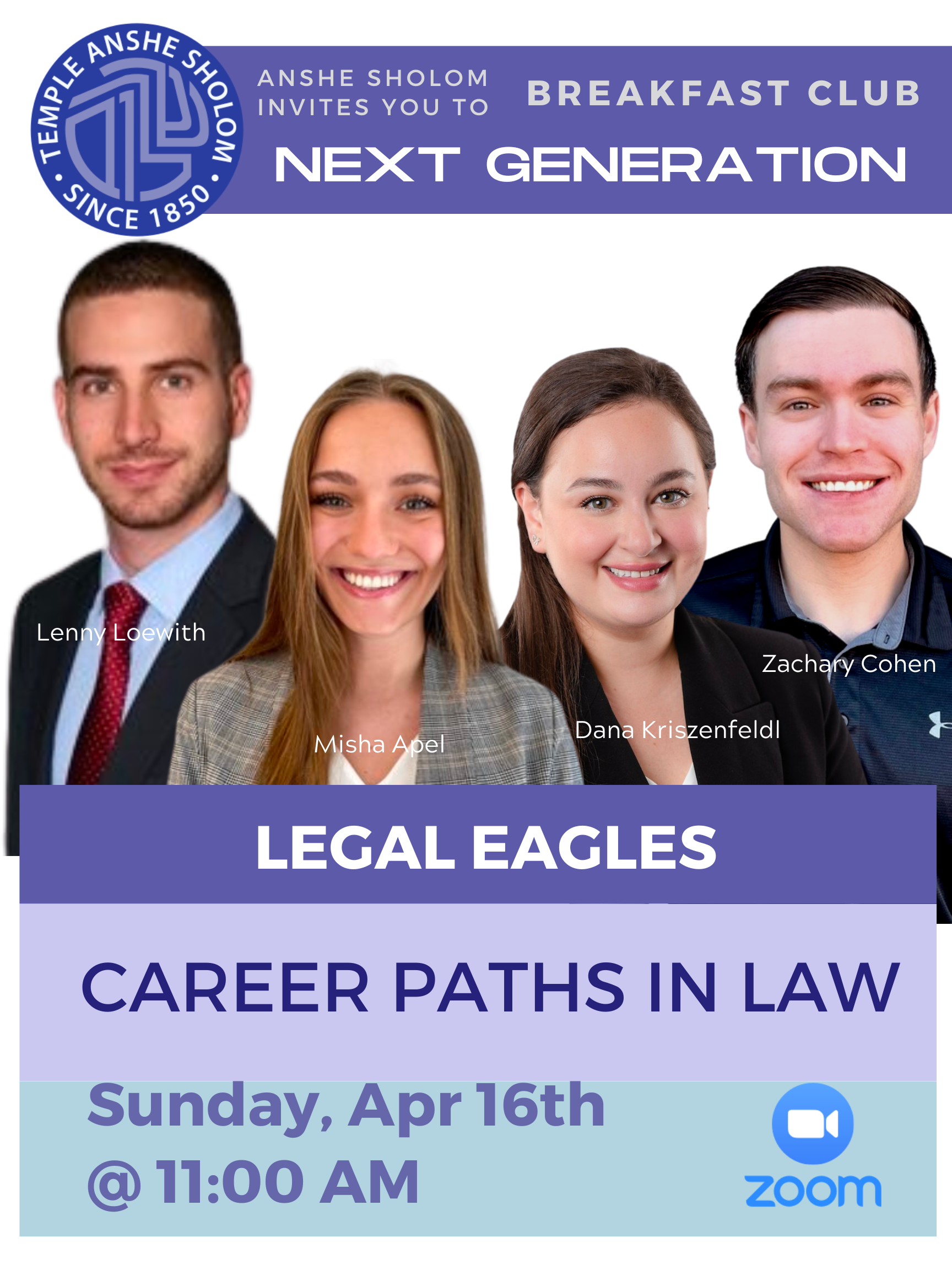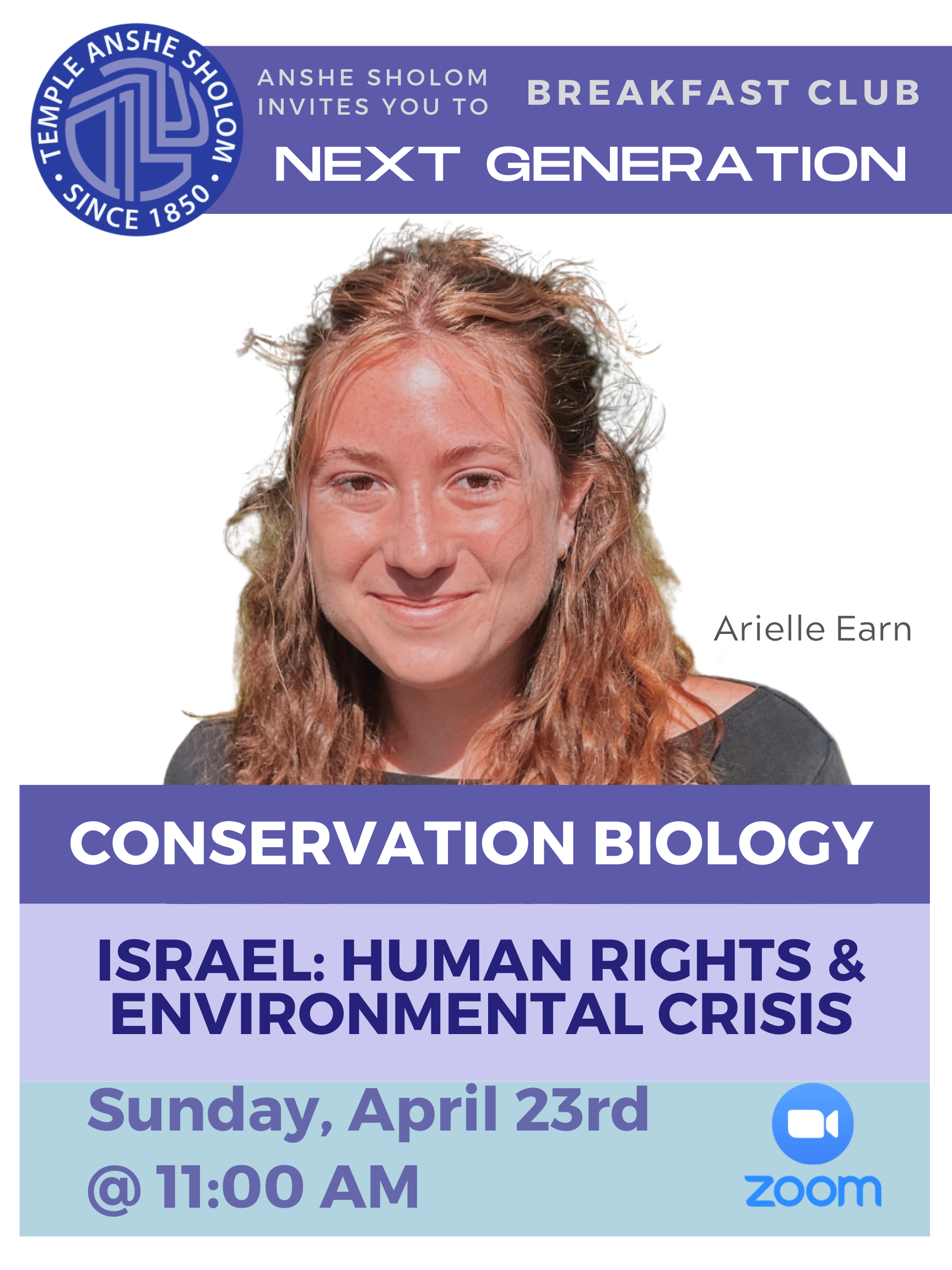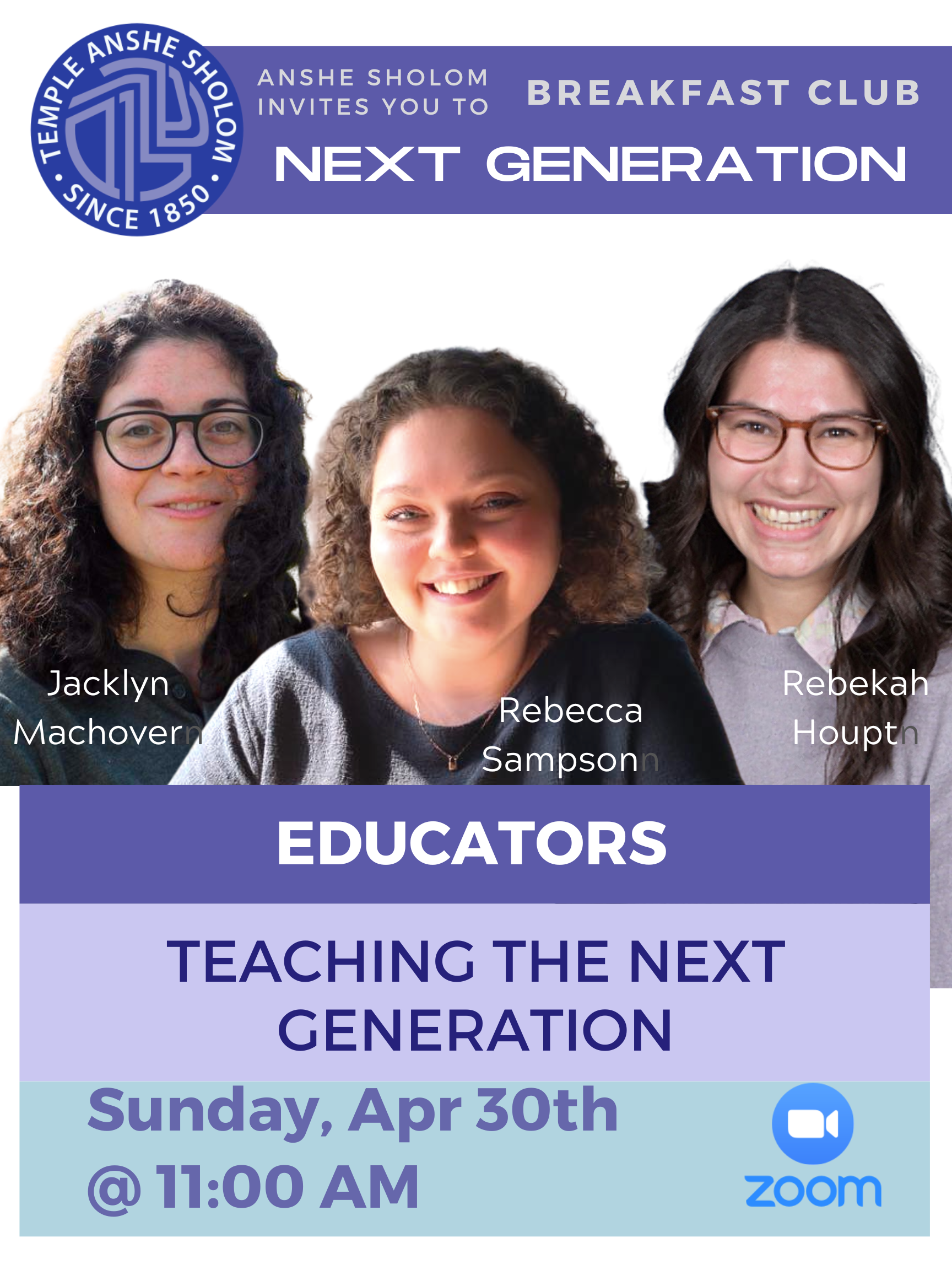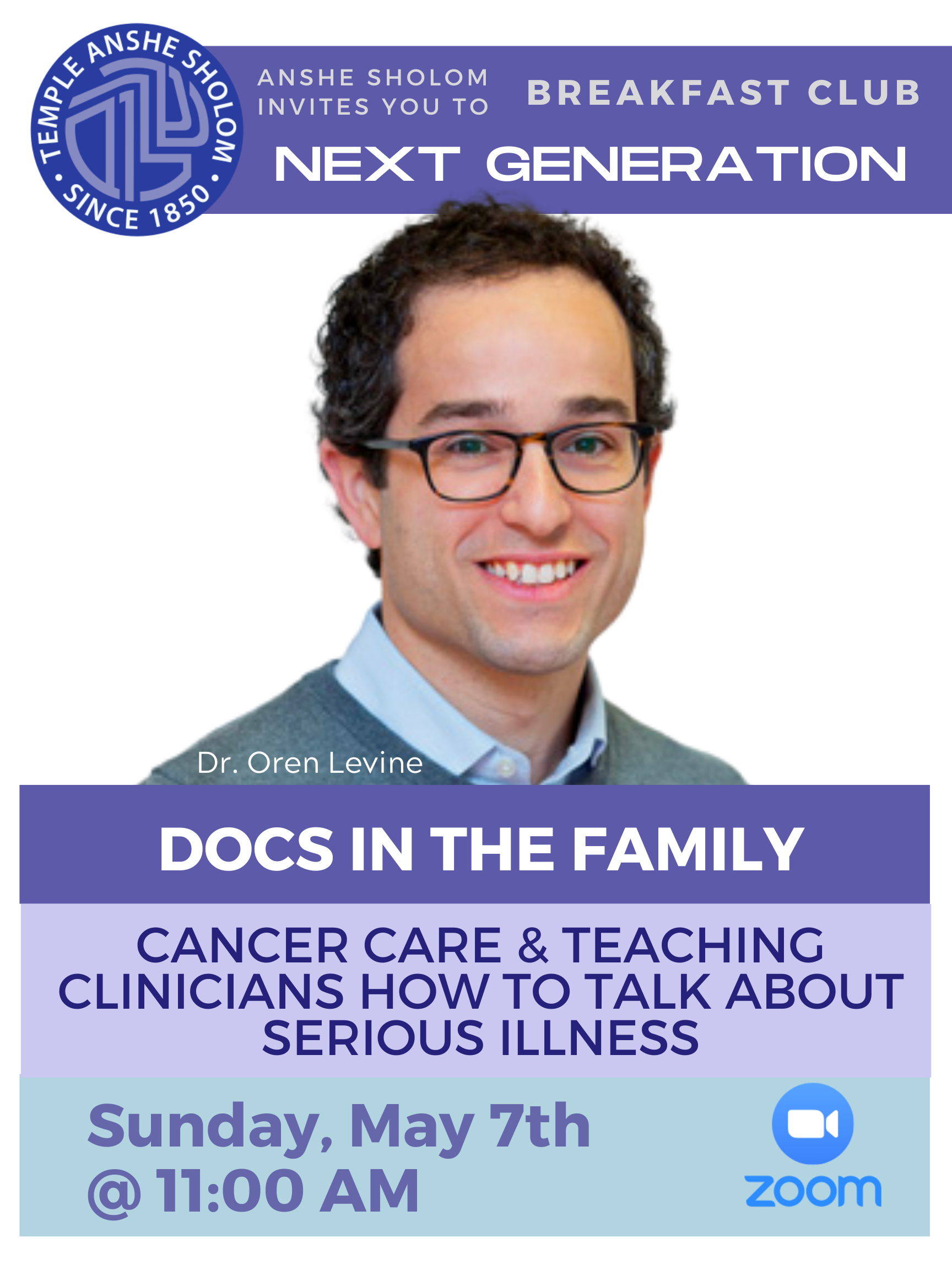 Rabbi Baskin Shloshim
Thursday, February 16, 7 pm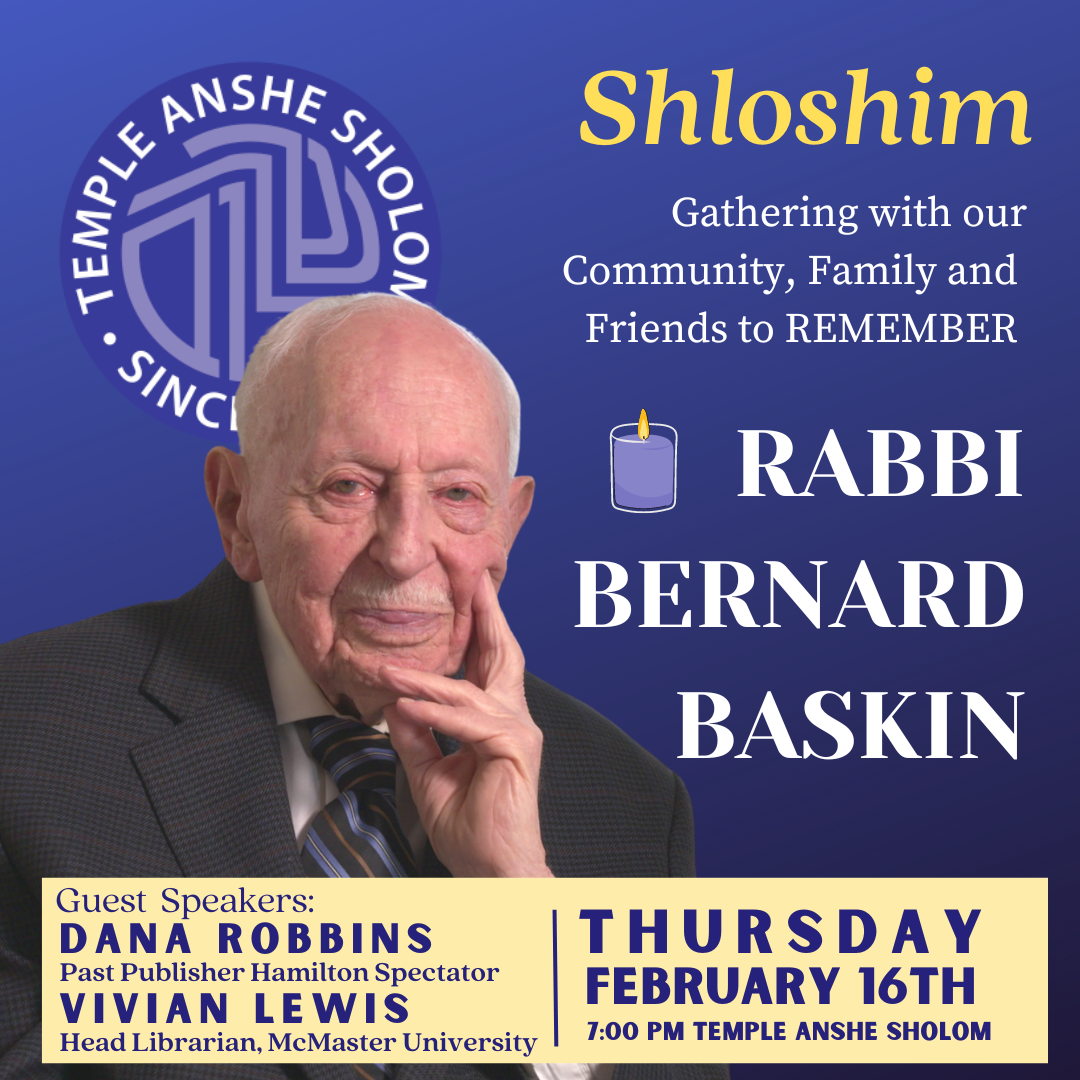 Temple Anshe Sholom marked the end of the 30 days of mourning for our dear Rabbi Bernard Baskin. Our guest speakers, Dana Robbins, who was the publisher of the Hamilton Spectator during the years that Rabbi Baskin wrote articles for our local newspaper, and Vivian Lewis, head library at McMaster University, providing exceptional descriptions of their memories. At our reception our members shared stories about their encounters with Rabbi Baskin. A recording of this evening can be viewed here.