zoomurj camp
What's Happening at Temple

Join us for a day long journey of transformation that will light a spark in you and reconnect you with our incredible history. Our thought provoking sermons, impactful rituals, powerful music, and warm, welcoming community create an experience that will resonate and connect all ages. Temple Anshe Sholom is a place where everyone feels welcome – no matter your background or beliefs. Find your Jewish life with us and celebrate belonging.
It all begins with Kol Nidrei…
In Person and Online
BREAKFAST CLUB RETURNS with a selection of speakers ready to engage with you in their areas of expertise. Just $15 for a delicious breakfast with friends and a presentation and discussion. Check out our series of five Sunday sessions.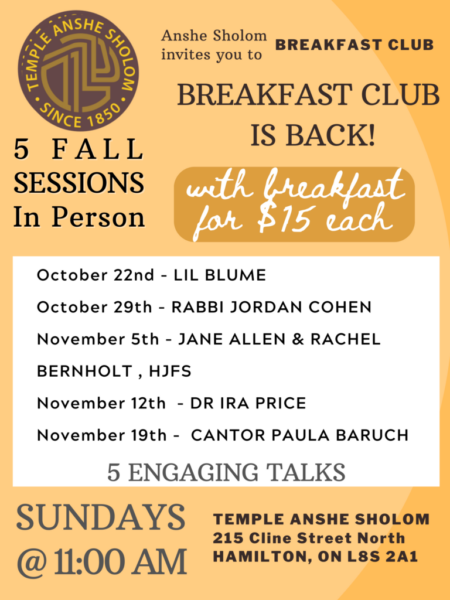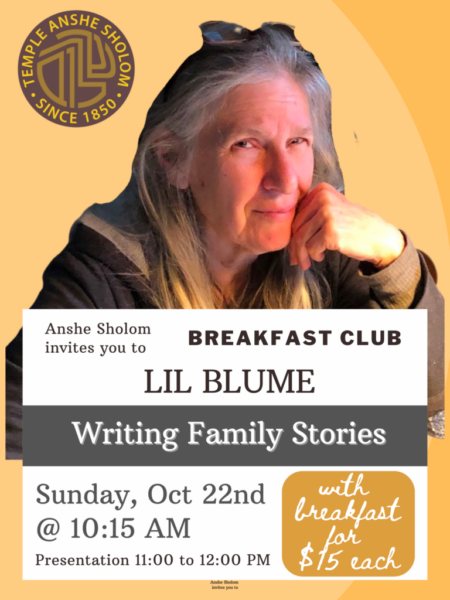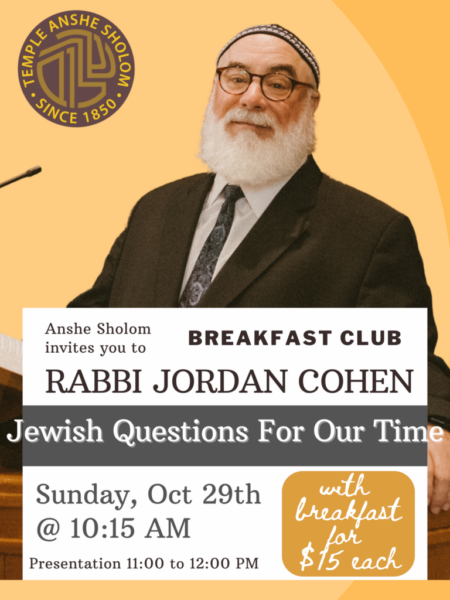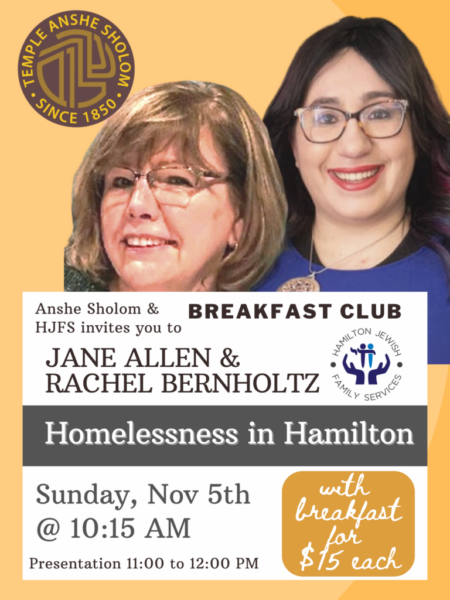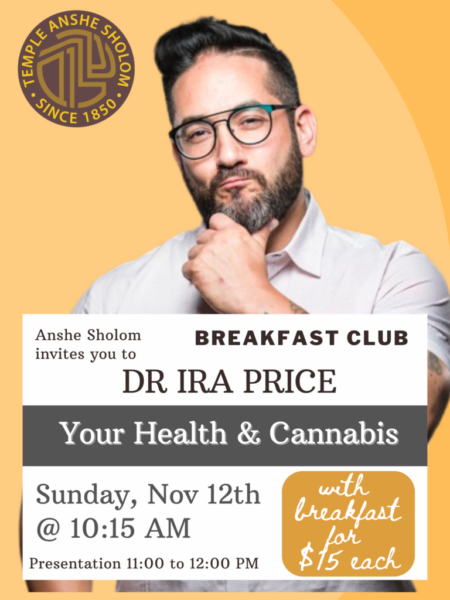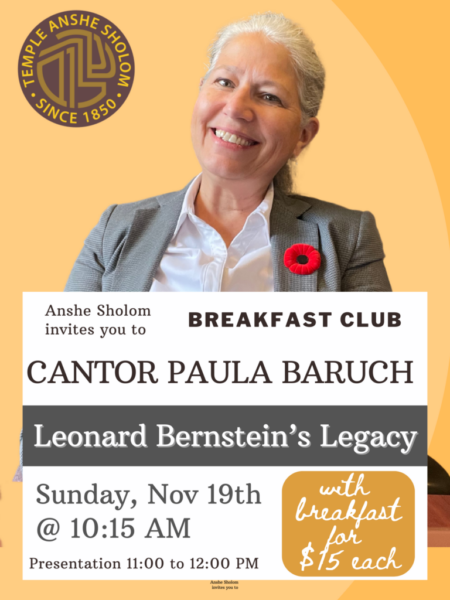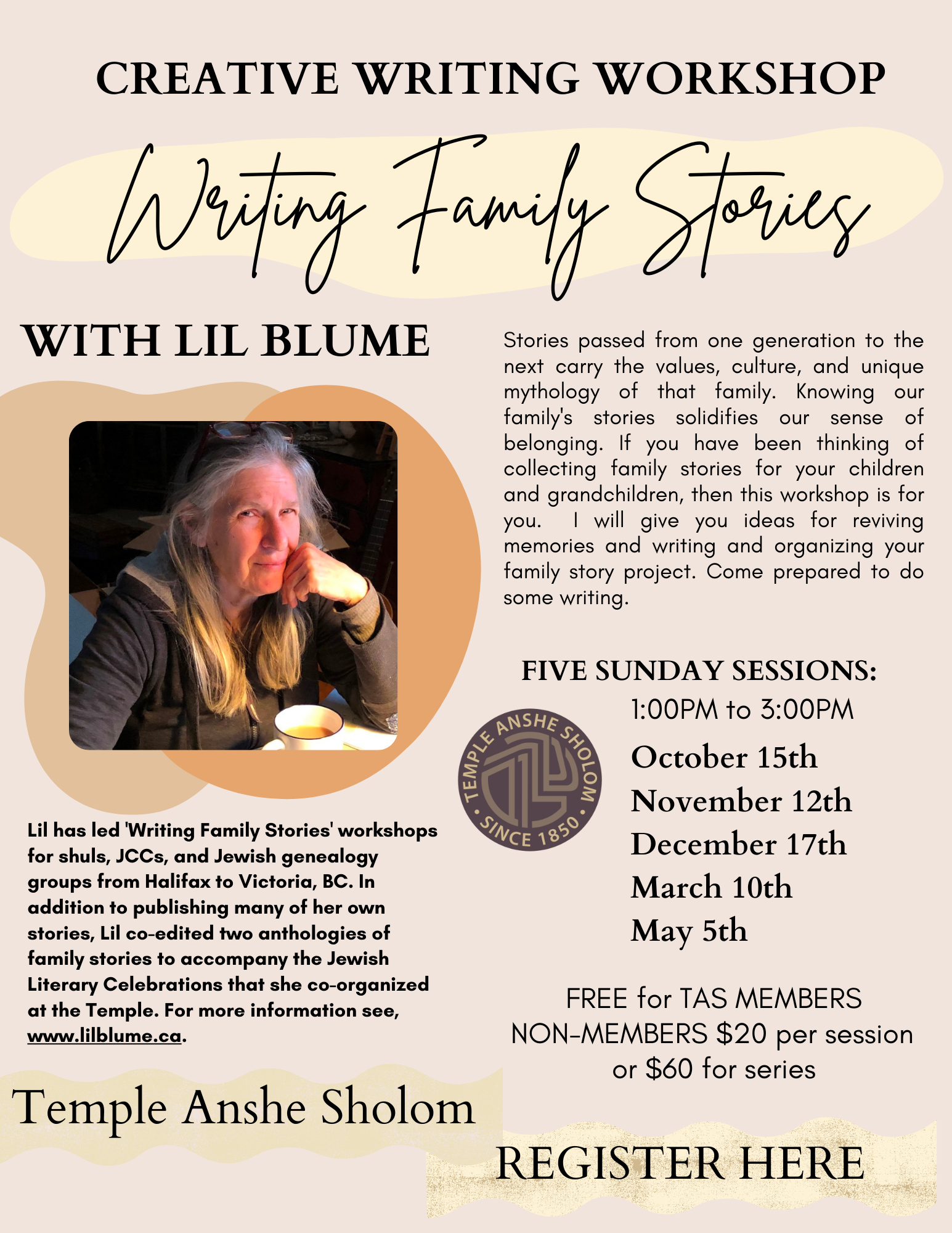 CREATIVE WRITING WORKSHOP Join Lil Blume on this journey to explore Writing Family Stories. This workshop will help guide you through the process of finding the kernels of great stories in your life. Family stories can provide a legacy that inspires and transcends a lifespan. Find your own inner story with expert leadership. 
In Person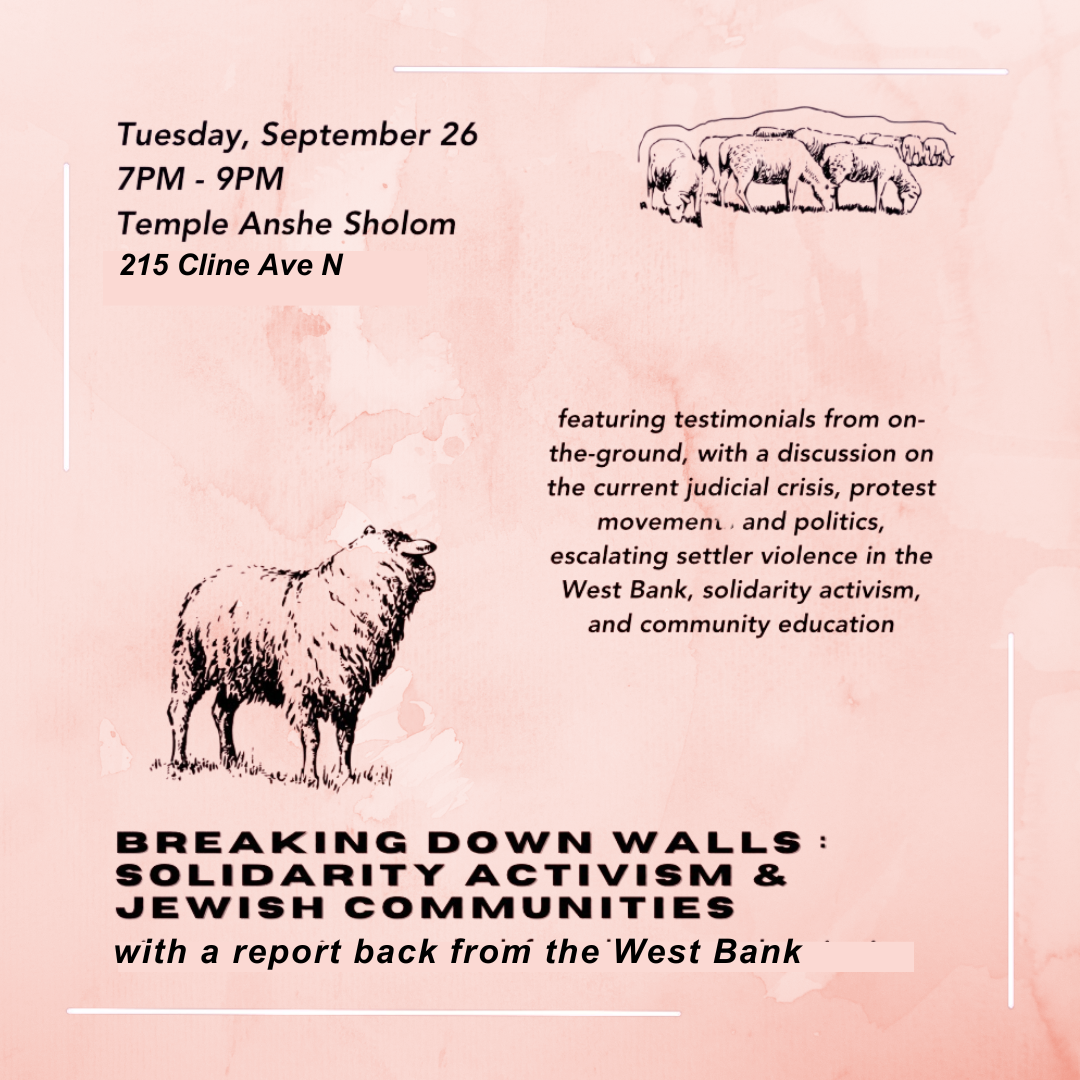 BREAKING DOWN WALLS: Solidarity Activism & Jewish Communities is a presentation by our young adults who are studying and working in Israel to understand and champion human rights issues on the ground. Especially offered for those aged 20 to 30 somethings to answer questions and engage in discussion around important issues.
Moderated by Rabbi Jordan Cohen.
TUESDAY, SEPTEMBER 26th at 7:00 PM
RESOURCES: Organizations in Israel working for Progressive Causes

Learn about our engaging and inclusive Jewish learning program and 
contact our Director of Religious Education, Dora-Ann Cohen Ellison.