zoomurj camp
ANSHE SHOLOM CHANUKAH 50/50 RAFFLE FUNDRAISER
TOTAL NOW

$2,990
winner takes $1,495
Ticket sales end December 17th, 2022
THIS FRIDAY IS THE FIRST OF THE MONTH
IT'S FAMILY SHABBAT!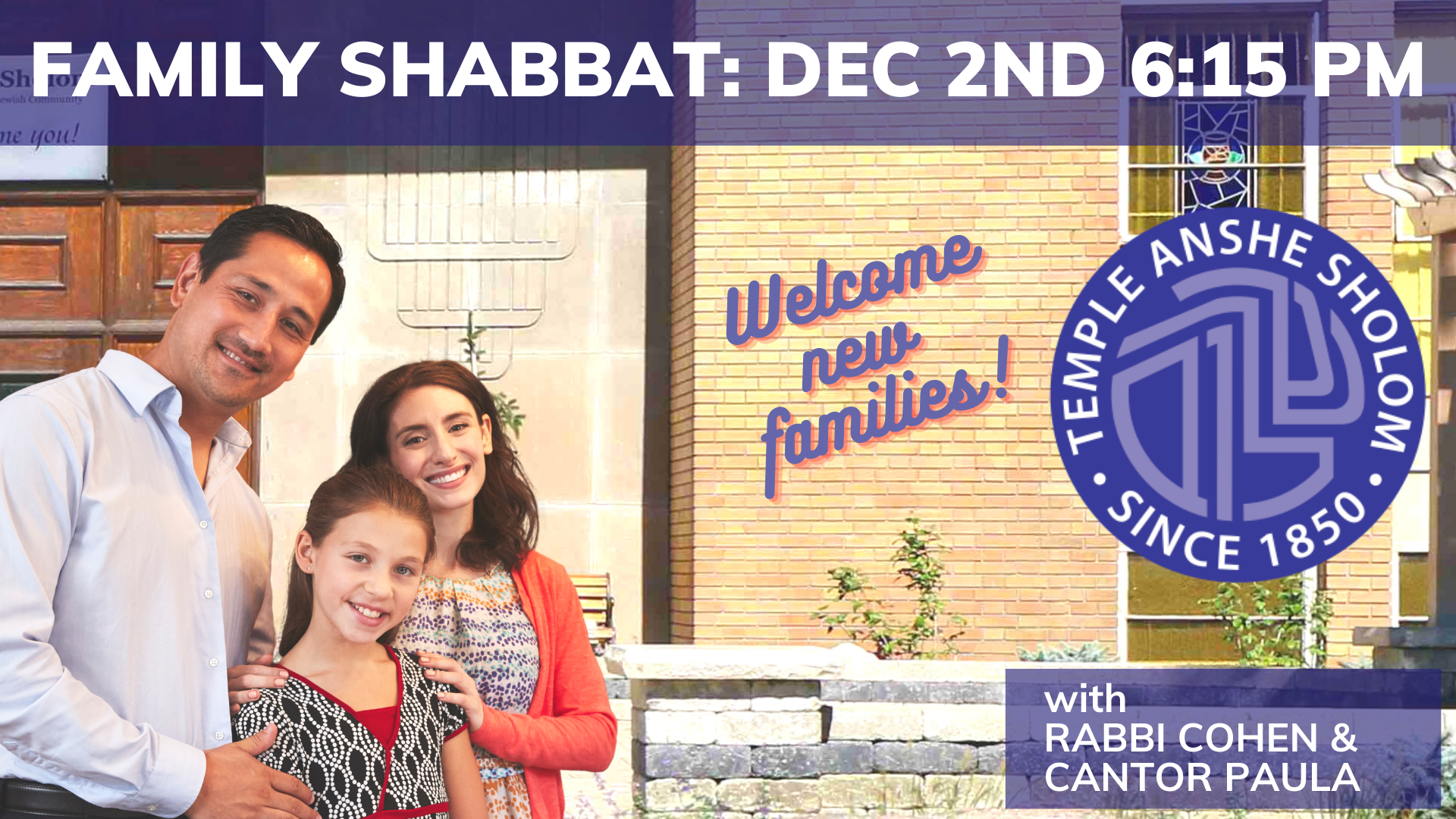 FIRST FRIDAYS of each month are our FAMILY SHABBAT SERVICES with Shabbat Dinners following. Family Shabbat Services start earlier at 6:15 PM (with a meet and greet Oneg Shabbat at 5:45 PM). Family Shabbat services are shorter, ending at 7:o0 PM, and followed by a Shabbat Dinner. Register early to reserve your place at our Shabbat Dinners.
OUR 4th ANNUAL ART SHOW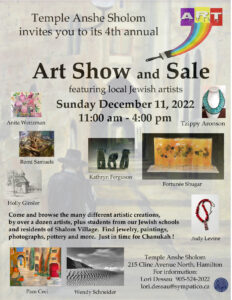 SUNDAY, DECEMBER 11th our 4th Annual Art Show is open from 11 AM to 4 PM. We hope you will find time during the day to visit, browse and support local artists. You'll find paintings, photographs, jewellery, glasswork, pottery, sculpture and a display of artwork from TAS Religious Students and Kehila Heschel Students. Our special guest artist will be Rita Winkler from Toronto. Check out some of our artists below: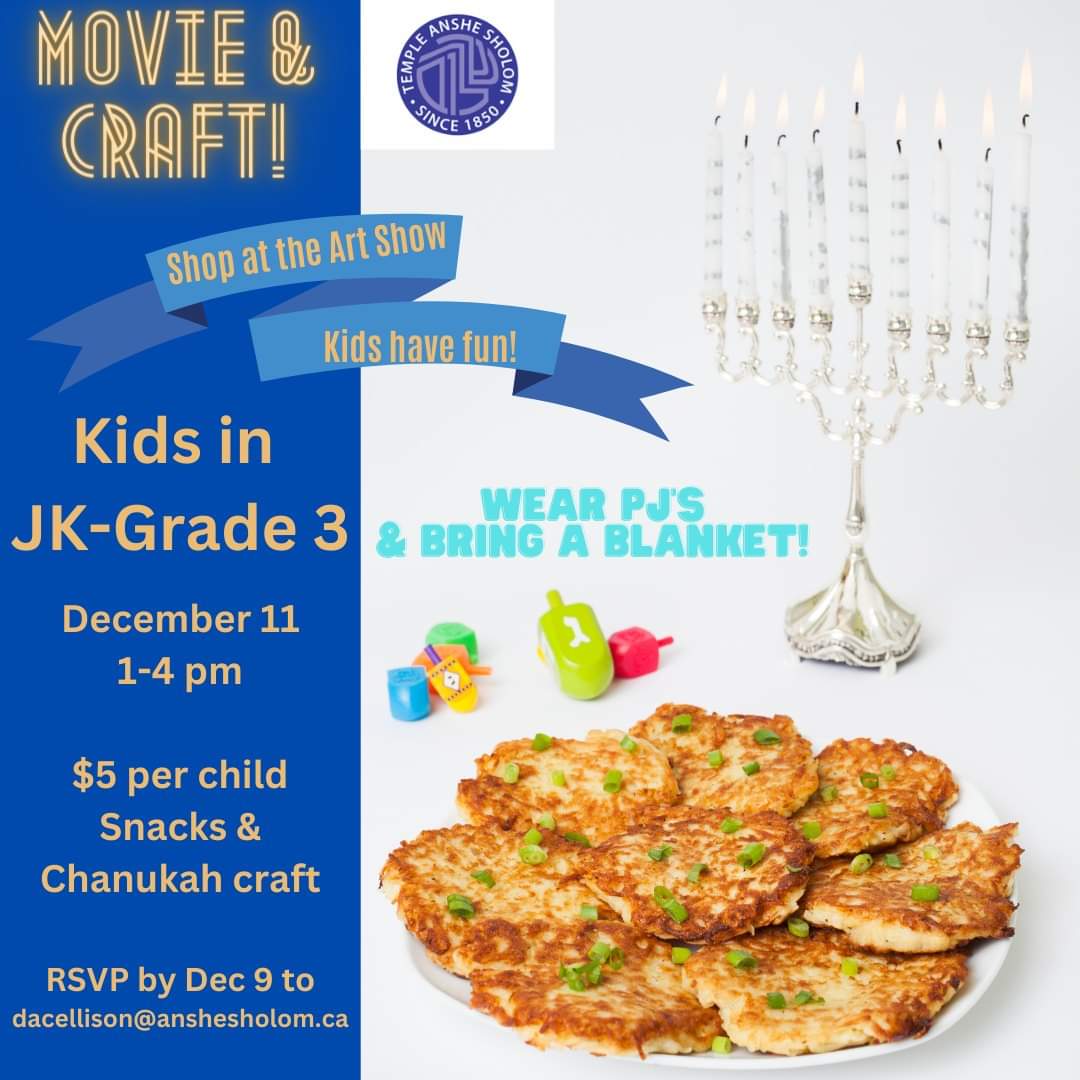 While you visit our December 11th Art Show, drop off your little ones at our MOVIE & CRAFT time at Temple Anshe Sholom! Just $5 per child includes excellent childcare, snacks and a Chanukah craft!
Register by emailing Dora-Ann Cohen Ellison at
by December 9th.