At Temple Anshe Sholom, we are continuing to plan engaging, exciting educational Jewish learning experiences…. ONLINE!
| | |
| --- | --- |
| | |
| TOT SHABBAT REGISTRATION | FAMILY SHABBAT REGISTRATION |
Family Shabbat Advertisement Temple Anshe 2020 (2)

T.A.S. RELIGIOUS SCHOOL: What to expect?
The goal of Jewish education at Temple Anshe Sholom is the deepening of Jewish experience and knowledge, in order to strengthen faith in God, love of Torah, and identification with Klal Yisrael, the Jewish people. We believe that Judaism meaningfully addresses the challenges and questions confronting the human spirit. and only through knowledge can a Jew successfully seek these answers. This year, we are providing engaging learning experiences in a VIRTUAL CLASSROOM format, complete with Family learning packages and materials, in order to provide our students with the following:
Familiarity with Jewish sources, an appreciation of the Jewish calendar and life cycle, a deepened understanding of Jewish community, culture and heritage, and an awareness of our relationship with Israel and Jews around the world, as well as Hebrew instruction to enable students to understand and participate in communal prayer.
We invite you to join our 2020-2021 school family. Please complete our "intent to register" at https://templeanshesholom.shulcloud.com/form/2020school-pre-registration or email dacellison@anshesholom.ca for more  information. This will also assist our staff plan our school activities with projected student enrolment in mind. When safe and appropriate, we hope to add opportunities for small in-person groups.
Thanks!!
Dora-Ann Cohen Ellison
Director of Religious Education
Temple Anshe Sholom. 905-528-0121 ext. 30
Fun and Interactive Jewish Education… We Welcome All Families!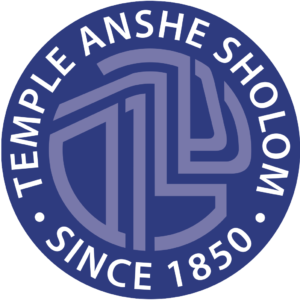 Generously supported as a Beneficiary School of the Hamilton Jewish Federation

DOWNLOAD OUR Temple Religious School PARENT'S HANDBOOK
2020-TAS-Religious-School-Parents-Handbook