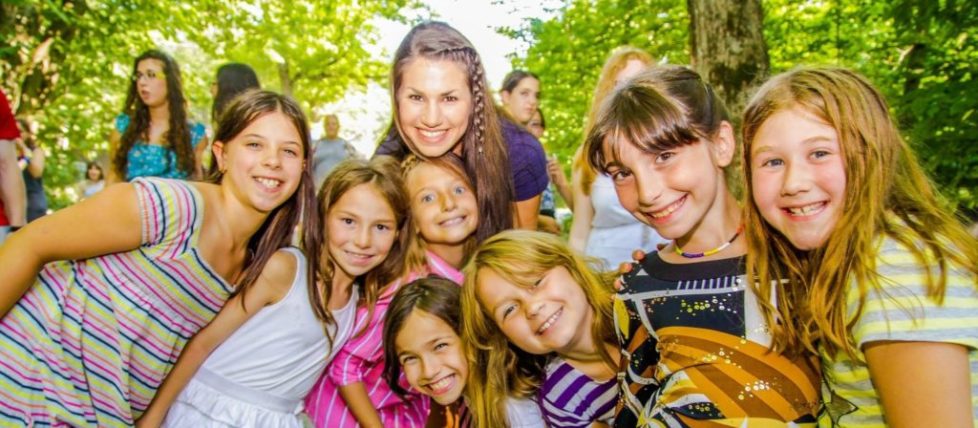 Our goal is to strengthen Jewish identity, continuity and our youth's relationship to the people and land of Israel. Whether is it through a summer teen trip to Israel or a session at a Jewish residential camp, our Congregation encourages all teens to "Do Jewish" during the summer!
Do you LOVE Camp George? So do we and we want as many young people as possible to benefit from this amazing experience. We are pleased to be able to offer scholarships for these activities. To download an application, please click on the Camp Scholarship link below. Completed application should be submitted to Laura Wolfson, our Camp Scholarship Committee chairperson.
For more information, or recommendations of summer programs,
please contact our Youth Director.
CAMP SCHOLARSHIP APPLICATIONS
We encourage all our students to consider going to our movement's own wonderful summer camp, Camp George. A Reform Jewish summer camp experience is arguably one of the most powerful formative Jewish experiences for a child. The learning, memories and friendships will last a lifetime! Visit Camp George's website for more information.
And, because we want every child to have the opportunity to go to camp, there are camp scholarship funds available at Temple Anshe Sholom for congregants who apply. For more information about how to apply for a camp scholarship, please contact our Camp Scholarship Committee chair, Laura Wolfson, through the Temple office.  The deadline for camp scholarship applications is in November each year (please check the calendar on this website for the specific date).