zoomurj camp
Temple Anshe Sholom marking the end of the 30 days of mourning for our dear Rabbi Bernard Baskin. We invite you to a Shloshim gathering with a short evening service and guest speaker, Dana Robbins, who was the editor of the Hamilton Spectator during the years that Rabbi Baskin wrote articles for our local newspaper. A reception will follow with opportunities to give condolences to the family and a sharing of stories and photos.
THURSDAY, FEBRUARY 16th, 2023
7:00 PM
Temple Anshe Sholom
215 Cline Ave North, Hamilton
Ontario L8S 4A1
WINTER BREAKFAST CLUB is ONLINE
TEMPLE ANSHE SHOLOM & STEWART MEMORIAL CHURCH
BLACK HISTORY MONTH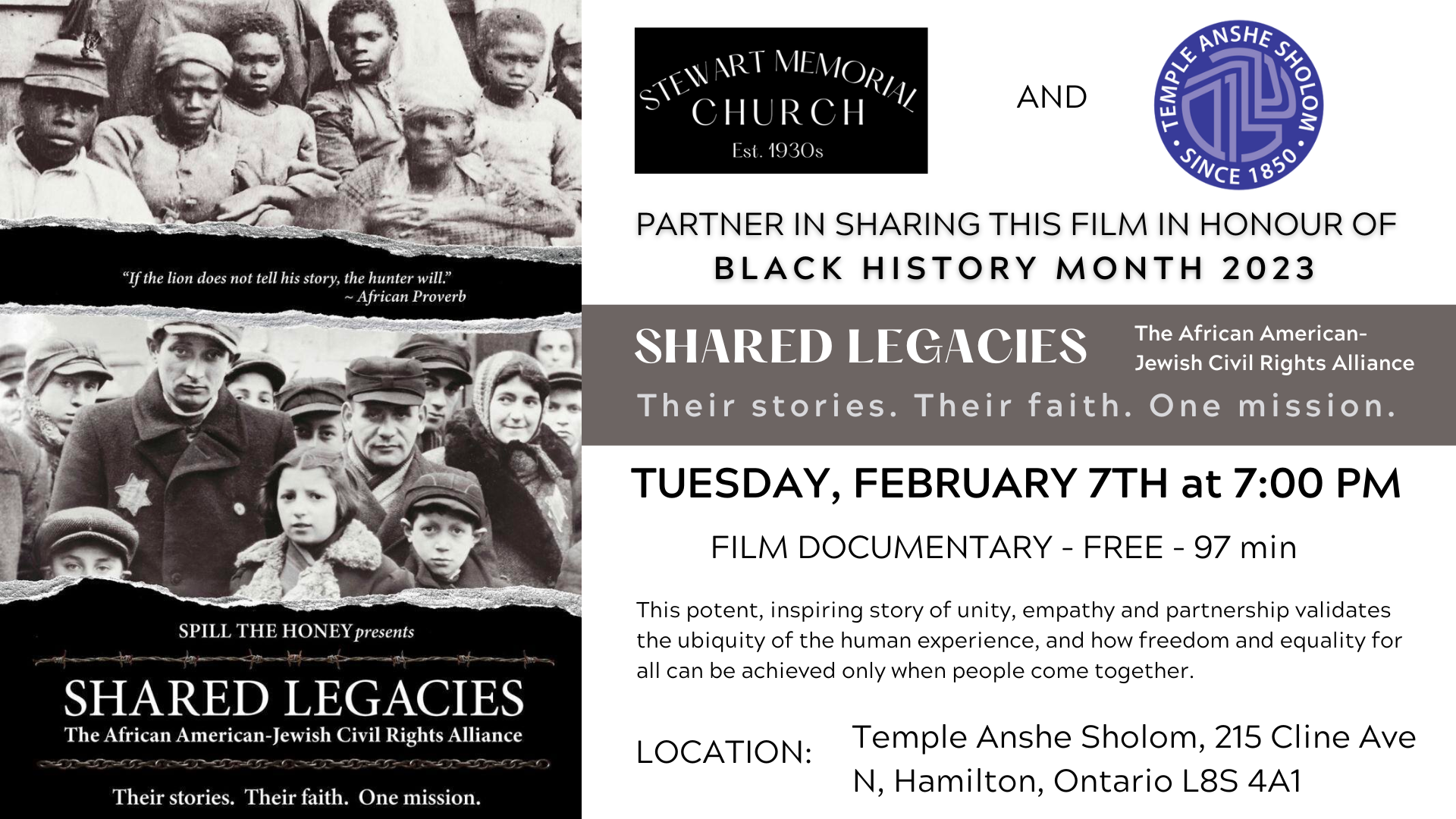 TOGETHER WE ARE TWO OF THE OLDEST PLACES OF WORSHIP IN CANADA. STEWART MEMORIAL CHURCH & TEMPLE ANSHE SHOLOM HAVE A LONG RELATIONSHIP OF JOINING TOGETHER IN CELEBRATION AND SOCIAL ACTION. JOIN US.