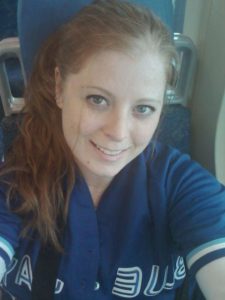 June 17th, 2020
A sneak peek at Religious School 2020!
Last month, I met with the Education Working Group, where we discussed plans for the 2020/2021 Religious School Year. After much discussion, it was decided that the majority of our education program will be offered in a virtual online format. When I began to think of what makes the greatest impact on children, in an "in person environment", three activities were at the top of the list;
1. Hands on interaction with peers,
2. Singing and joyful prayer experiences
3. Jewish food (both cooking it and eating it)
With the current restrictions and proposed safety procedures for educational settings, we quickly realized that our program, if we want it to be meaningful, engaging and exciting, would not be able to take place in person However, we also realized, that with the proper platform, planning and tools, all three of the activities on our list can be accomplished through distance learning. For the past several weeks, I and the teaching staff at Temple have been engaged in many professional development sessions that explore engaging strategies for online and synchronous learning. We are planning a robust program that will combine virtual classroom sessions, complete with class in a box packages of special materials to enhance participation, and family learning activities that will enhance your Jewish learning together as a family. Our goal, when safe and appropriate, is to move towards adding once a month sessions for each age group, that will take place in small groups within a large space, giving our students the opportunity to participate safely together.
I look forward to sharing more details about registration in early
July.
We are currently accepting new students in all grade levels and would love to grow our loving community of students, parents and extended family. If you know of a new family to the area, or of a family looking to begin their Jewish learning journey together, please pass on my contact information. I am excited to explore new ways to learn and connect with our students and families as we move through unusual circumstances together.
Watch for information about our new Family Service, for families with children in grade 3 though high school. We are looking for students and parents that may be interested in participating in the service, perhaps with a special reading, poem or song. If you would like more information, please email Dora-Ann or Cantor Paula Baruch.
Have a wonderful summer,
Dora-Ann Cohen Ellison