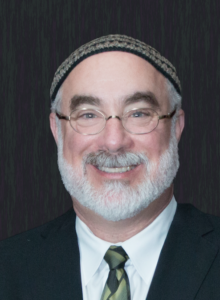 June 17, 2020
הֵם אָמְרוּ שְׁלשָׁה דְבָרִים הֱווּ מְתוּנִים בַּדִּין וְהַעֲמִידוּ תַלְמִידִים הַרְבֵּה וַעֲשׂוּ סְיָג לַתּוֹרָה
They said three things: Be patient in justice, raise many disciples
and make a fence round the Torah.
-Pirkei Avot 1:1
Most of Ontario, including the Hamilton area, are now entering into Stage 2 of the provincial re-opening strategy. Allowed in this stage are gatherings at houses of worship up to 30 per cent capacity, weddings, indoor funeral services, and larger gatherings at graveside funeral services with appropriate distancing measures in place. We can also now get our hair done, eat and drink in outdoor restaurant patios and send out young children to daycare.
Despite these allowances, Temple Anshe Sholom will remain closed for the foreseeable future. It is important to understand that the forces that drive our governments' responses and those that inspire our actions are very different. As a Jewish community, our highest value will always be life, and the health and well-being of our members. Ritual issues and communal gatherings take a distant second place. As far as I know, while numerous families have been deeply affected by the COVID-19 pandemic, no actual member of our congregation has contracted the virus. We are not going to hastily act in any way that might change that statistic.
Our Board is establishing a Task Force to carefully devise a plan for the reopening of our facilities and the reestablishment of our in-person services and programs. However, the level of uncertainty surrounding this pandemic will make the formulation of a precise timetable for reopening almost impossible. We will do all that we can to anticipate and strategize for all eventualities. We will need to be patient.
Thankfully, our Jewish tradition provides us with a foundation of values that can guided us in our deliberations. These values include:
Pikuach Nefesh – "Saving a life." This concept is the most important of all Jewish values. Our tradition teaches us emphatically that we can forgo almost any commandment or prohibition in order to preserve life. This extends to the health and safety of all.
Dina d'Malchuta Dina – "The law of the land is the law". As Jews, it is incumbent for us to observe the laws of the country in which we live, unless they come into direct conflict with Jewish law and the well-being of our Jewish community. As such, we will confer with our local, provincial and federal governmental agencies and public health authorities and follow their guidelines regarding communal gathering, physical distancing, and all health and safety considerations.
Nechama – "comforting the afflicted." Community care is a core value of our Temple community. With so many in our community isolating or in quarantine, the need for care have avalanched and opportunities for contact have become more challenging. We are committed, however, to provide support for all who are in need in any way that we can. Extraordinary changes have taken place almost overnight and we are all grieving a loss of normalcy. Long after we are able to re-open, we need to continue to be caring and sensitive to one another's unique needs as, together, we find our way into our new normal.
Simcha – "Rejoicing." Throughout these uncertain times, it is essential that we find ways to celebrate Jewish life. All Shabbat and Festival services and programs have migrated online, and yet still bring a sense of celebration and connection. In fact, given the restrictions and protocols, we are able to more effectively replicate our usual worship experience online than we would be able to at this time in our Sanctuary. Funerals have been limited to mourners only at graveside, weddings have been postponed and B'nei Mitzvah have to be completely re-imagined, and yet we continue to mark important transitions in a way that respects both the integrity of our tradition and the lives of those involved. Again, our tradition is strong and resilient, and provides us with frameworks to draw joy and meaning even under the most difficult of circumstances.
Hevei M'tunim – "Patience." In the Mishnah (Pirke Avot 1:1), our sages taught that being patient while deliberating is one of the most important virtues we can possess. In dealing with a situation that is unprecedented and evolving on a daily basis, we need to have trust in our leaders to consult the best resources available to them and make well-reasoned and often very difficult decisions. But missteps may be taken, and we need are prepared to not judge, but rather learn from our errors and experiences. We will strive to assure that every decision that has to be made will be made in the best interest of our congregation.
Ours is a Kehillah Kedoshah – a sacred community. We yearn for the time when we will again be able to worship, study, celebrate and comfort one another in person. Until that time, we will continue to give thanks for the technologies that allow us to remain healthy and stay connected and Jewishly engaged. And we will pray for the guidance to make wise decisions so we can be together in health and safety, joy and peace.
L'Shalom,


Rabbi Jordan D. Cohen