June, July & August are lovely months at Temple Anshe Sholom. We are enjoying the beauty of the summer as we continue to worship, learn and enjoy the company of our community.
This summer we are offering classes by our professional staff Rabbi Cohen & Cantor Baruch: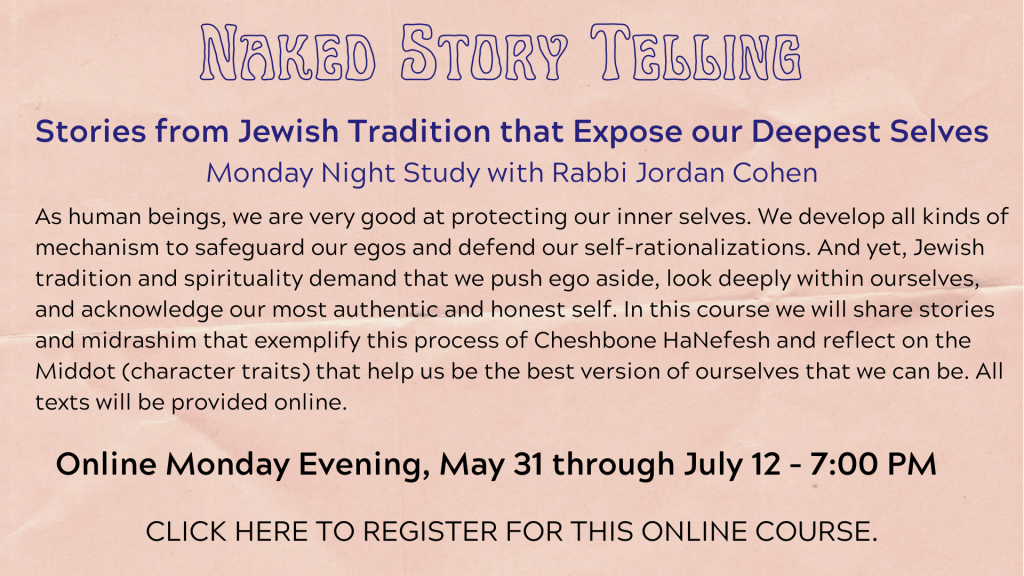 Naked Story Telling explores our stories which expose the truths within us. Rabbi Cohen has a love and a passion for telling the stories of our Jewish Tradition.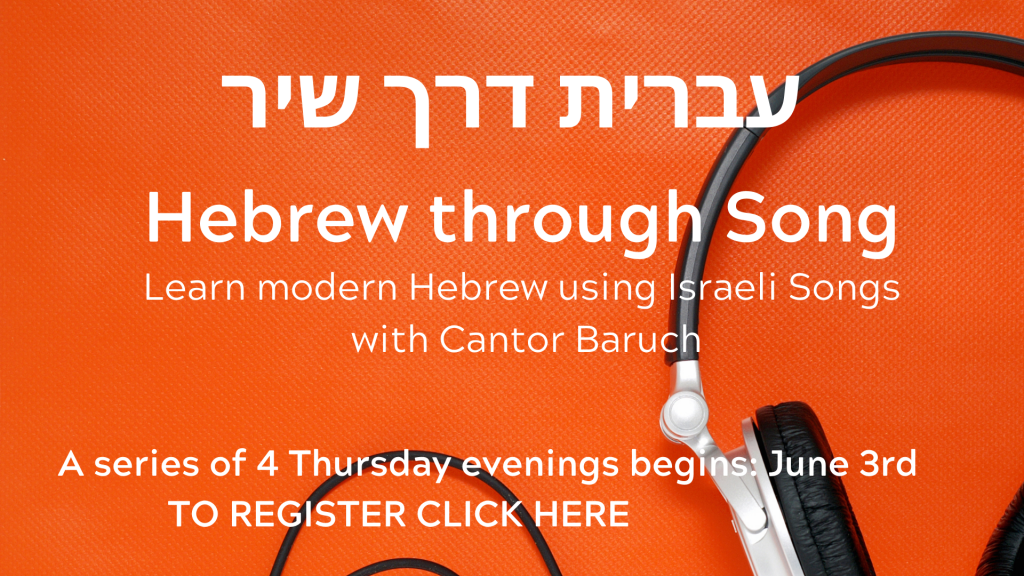 Hebrew through Song is a way to increase your Hebrew vocabulary through exploring and learning Israeli Songs. Join Cantor Baruch in her favourite pursuit!
ANNOUNCING: BREAKFAST CLUB FROM ISRAEL
We are delighted to partner with Shaarei Beth El of Oakville and Solel Congregation of Mississauga to bring you these amazing sessions from Israel. We've booked four Sundays over the summer to gather and learn more about Israel.
The Zoom LINK for all four sessions is:
https://us02web.zoom.us/j/2801007581
June 20th at 11AM

Tsiltsulei Paamonim – Voices of a Nation's History

– led by Aviv Naftali

Join us for a workshop on 100 years of music and the role it played in the shaping of Israeli society. Together we will listen to the voices of the nation, discover its points of pride, grief and its need for revolution. We will uncover the cultural differences that are reflected in music and hear the music created by the Israeli tapestry when East meets West.

LINK:

July 4th at 11AM

IDF 101 – The Transformation from Teenager to Soldier

– led by Noga Weiss

Learn about the process the average Israeli citizen goes through starting at age 16 and ending as professional soldiers who form the IDF. Get a close look into a unique army, "The army of the people", formed by members of our diverse society; from celebrities to idealists to people who enlist just because it's the law and those who rebel against it.

LINK:

July 25th at 11AM

Jew Who? – One Jew, Two Opinions, and No Right Answer

– led by Aviv Naftali

"Behold, how good and how pleasant it is for brethren to dwell together in unity" (Psalms 133). We invite you to sit with us in unity while bringing up challenging questions and discussing complexity and conflict. Together we will learn about the Jewish affiliation layout in Israel, the struggles between the different movements and emphasize sources of sight and inspiration that maintain our unity.

LINK:

August 8th at 11AM

Shvil Israel – Tour the Israeli Trail Step by Step

– led by Noga Wiess

Get your Mutchila bag and your Shoresh sandals and join us as we travel Shvil Israel step by step. From Kibbutz Dan to Eilat through The Galili, the Negev and the centre of the country, together we will experience the essence of the "Shvilistim", meet the angels of the trail and feel Israel from the ground up without leaving your couch.

LINK: