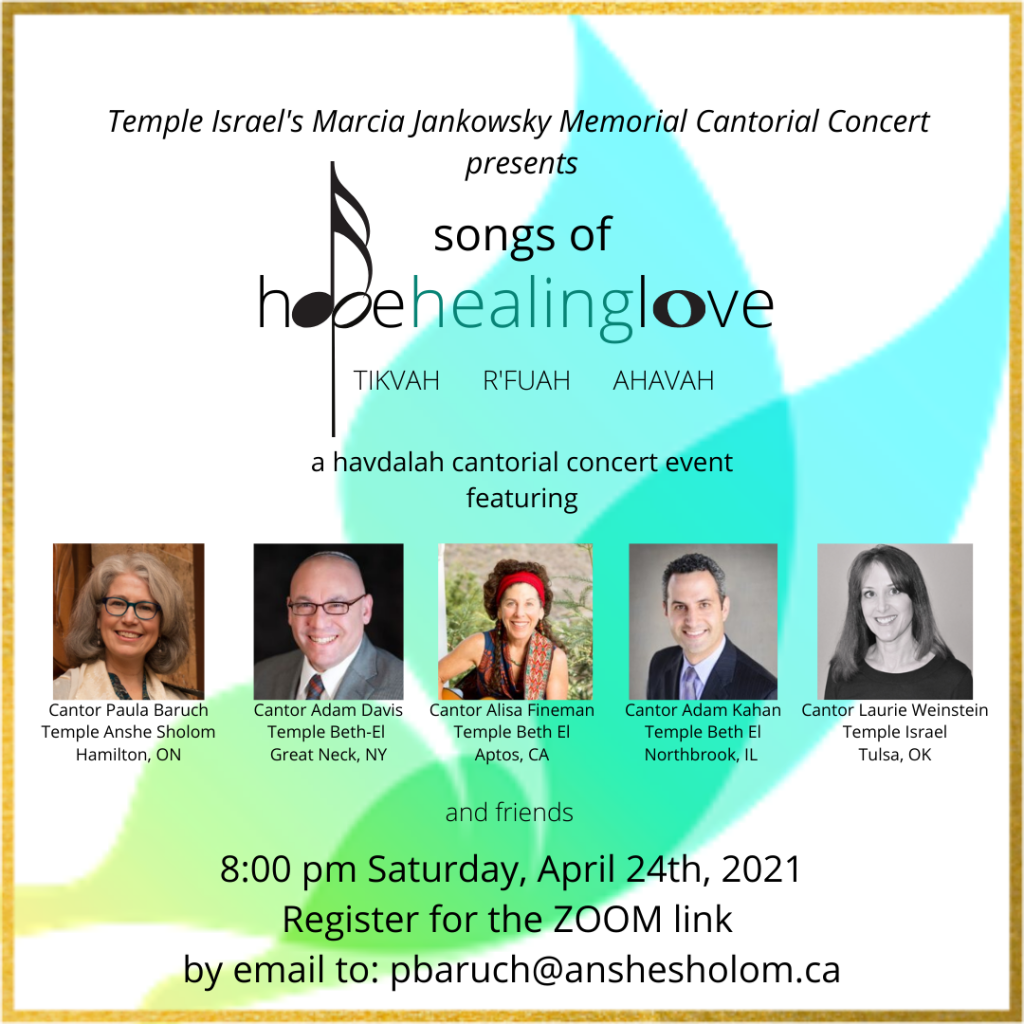 Dear Temple Anshe Sholom Members & Friends,
I'm excited to share with you that on
Saturday, April 24th, 2021 at 8:00 PM
we'll sharing a very special LIVESTREAM event with you.
HOPE * HEALING * LOVE
is a Havdalah Cantorial Concert featuring myself and four of my beloved colleagues in the Cantorate. There will also be some musical friends included as well.
After a summer in Israel and four years of study and hard work I was ordained as a Cantor in May 2018. I could not have accomplished this without my dear friends in my cohort. Together we represent North American Reform Judaism, with representation from Canada, East & West Coast US, North & South US, and we are so proud to bring you songs of Hope, Healing and Love after such a challenging year!
To attain the LINK to watch this special performance of soulful and inspiring music, all you need to do is email me and get on my list of registrants:
A week before the Concert, I will email you the link to view this LIVE event.
I will email you the morning of the Concert as well, just in case!
April 24th is not only the day for this special event, it is also my 60th Birthday. This Concert is FREE! If you would like to show appreciation and support music at Temple Anshe Sholom, I encourage you to make a donation to the BERNS MUSIC FUND. You'll find it in the list on our Donation page here: 
https://templeanshesholom.shulcloud.com/payment.php
With deep gratitude,

Cantor Paula Baruch