CLICK HERE TO DOWNLOAD YOUR HIGH HOLY DAY 2021 – 5782 BULLETIN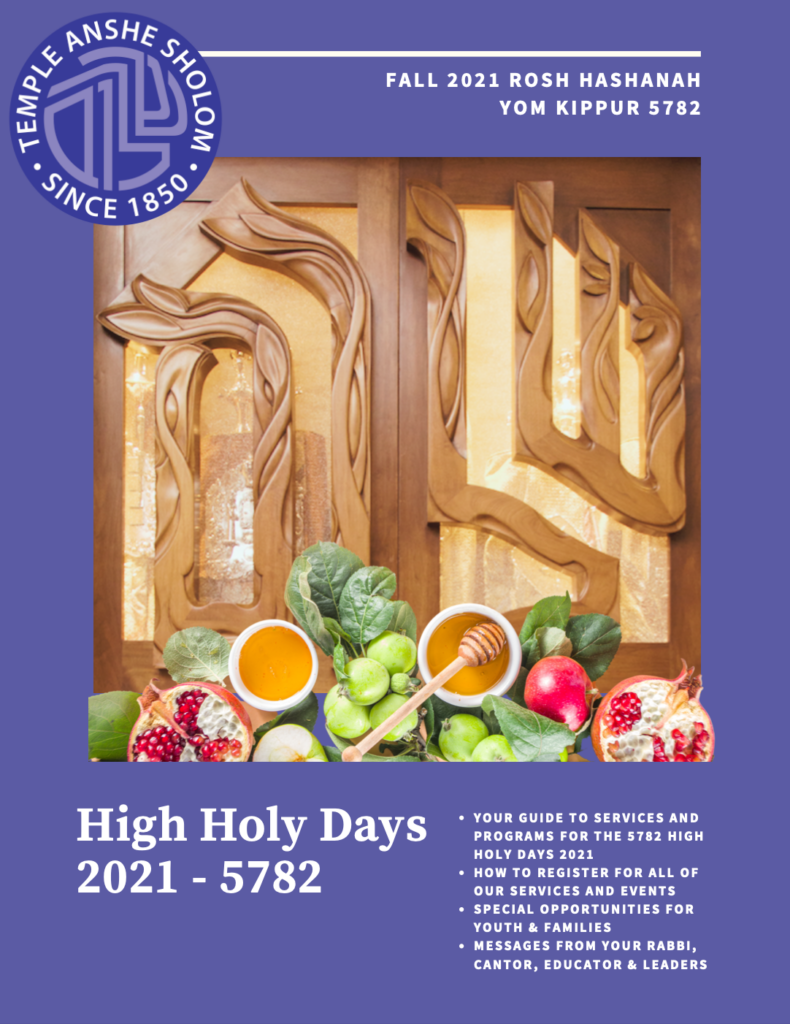 High HolyDays 2021 – 5782 ~ September 6th to September 16th
Welcome to our High Holy Day plan for this year. So much planning and thought has gone into our offerings. Although we cannot be together as we long to, we do have some in person opportunities. Please check out all of the services and events in the table below and be sure to register for each one you hope to attend!
The Gold Boxes are our five main services that traditionally draw the most attendance and they are professionally streamed. The   Green Boxes are services or programs that we recommend for families with children. Most offerings are ONLINE only. When you click to REGISTER you will be asked to submit your name and email address. Some offerings are IN PERSON and you must Pre-Register by clicking on the link to the form and completing it. You can watch our IN PERSON events at home on our TAS Facebook Page and we've included that link in the chart below.
You will receive an email telling you that you are registered for each event you sign up for. Once you are registered, you can use the LINK from this page to attend that event or follow the instructions in the email you received.
If you are not a member of the congregation and not yet ready to make that commitment, we are pleased to offer you the opportunity to donate to our High Holy Day Appeal. Make your donation and if you decide to join the congregation shortly after the holidays have ended, we will apply this donation toward your membership dues! Please contact our Temple Office for details. 905-528-0121 ext 22.
Give to our High Holy Day Appeal 2021!
website HIGH HOLY DAY SERVICES AND EVENTS

As we continue into the fall season, we turn our attention to Sukkot and Simchat Torah. We hope you will join us for these heartwarming holidays!
We look forward to sharing Community with you!